The start of a new season is always a good time to start thinking about the best home remodeling ideas to upgrade your space. The good news is there are many do it yourself home remodeling ideas to choose from, so you have no shortage of ideas to make your home more appealing. On the other hand, it can be difficult deciding which areas of your home you should tackle first. It's important to sit down and figure out which do it yourself home remodeling ideas to prioritize based on factors such as where you spend most of your time and the ROI you're looking to get. To help you out, here are the top seven areas of your home you should consider remodeling this spring.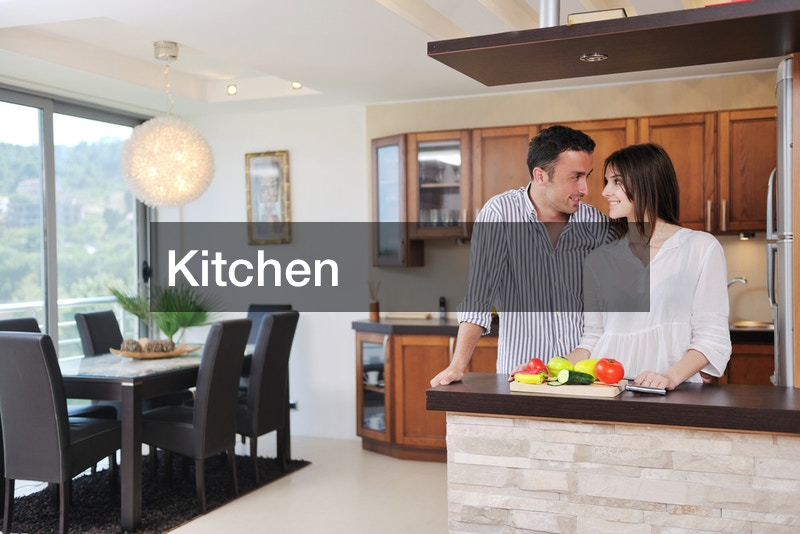 Kitchen
You may have heard time and time again that the kitchen is the heart of the home. Therefore, it makes sense to place this area of your home at the top of the list when deciding which do it yourself home remodeling ideas to implement. The wonderful thing about DIY kitchen remodels is that they significantly reduce the high expenses associated with even minor kitchen remodels.
Instead of focusing on major renovations, you should think of it as giving your kitchen a small facelift that freshens up the room without costing an arm and a leg. For instance, you can instantly upgrade the appearance of your kitchen with brighter and lighter colors that give the room an airy and spacious feel.
You can make your kitchen a more enjoyable place to be by adding a pop of color to your kitchen cabinets. For instance, colors like lemon yellow and bright blue have a way of making your kitchen feel like a warmer and more inviting space. Another DIY kitchen remodeling idea that improves the aesthetics of the space is installing a kitchen backsplash.
Be sure to pick a backsplash that coordinates well with other elements of the room. Depending on your skills, capabilities, and budget, there are a ton of do it yourself home remodeling ideas for your kitchen, like adding an island for storage, purchasing new stainless steel appliances, or installing a new kitchen sink.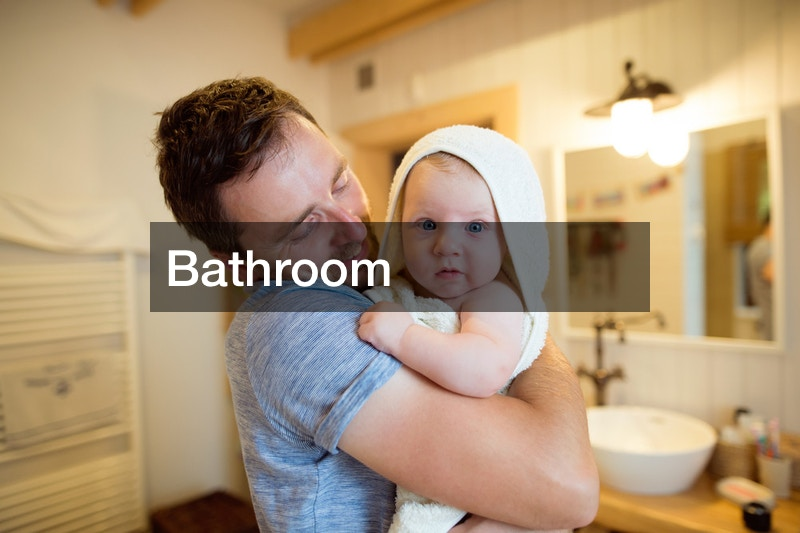 Bathroom
Next to the kitchen, your bathroom is another important area of your home that deserves an upgrade. Even if you plan to sell your home down the line, making the right bathroom upgrades can help you create a more attractive space that's appealing to buyers. If you have a relatively smaller budget, you can focus on decorating and accessorizing your bathroom to give it a fresher look.
However, if you want to focus on major bathroom renovations that increase home value and you have a bigger budget, you can implement a more involved project, such as repainting and installing a new bathtub, new toilet, sink, lights, fans, marble countertops, and new shower doors. This kind of overhaul will help you completely transform your bathroom into a more modern, sophisticated space.
Master Bedroom
Remodeling your master bedroom can be expensive, but a DIY approach can keep costs manageable. There are many ideas for remodeling your primary bedroom, such as switching up the color scheme or adding new features, such as an expanded closet to make your bedroom look and feel more appealing. If you're DIYing your master bedroom remodel, one of the easiest projects to focus on is changing the room's decor.
That usually means focusing on upgrading furniture items, lighting, window treatments, and bedding. For instance, you can install new blinds for sliding glass doors to provide yourself with an easy way to let more natural light in. Whether you're looking to sell or planning to keep your home for many years to come, remodeling the main bedroom comes with many benefits that are worth the investment.
Basement
If you have an unfinished basement, this season is the perfect time to remodel this particular area of your home and consider using basement waterproofing services. One of the top benefits of a DIY basement remodel is that it's a cost-effective way to add more livable square footage. Once your basement is finished, it's up to you whether you turn it into an at-home office, man cave, or gym space. One of the first things to focus on before starting your basement remodel is to fix moisture problems. You can DIY the project, or hire the help of basement waterproofing services to help get the job done right.
Another important aspect to consider is deciding the best flooring. It's important to do your research, but it's good to keep in mind that the basement is the lowest level of your house, so there's always the risk that it might flood. As such, it might be best to avoid flooring materials like carpets or tiles and opt instead for reliable floorings, such as an epoxy floor application. Concrete is also a good choice of material, and its appearance can be improved by using concrete polishers.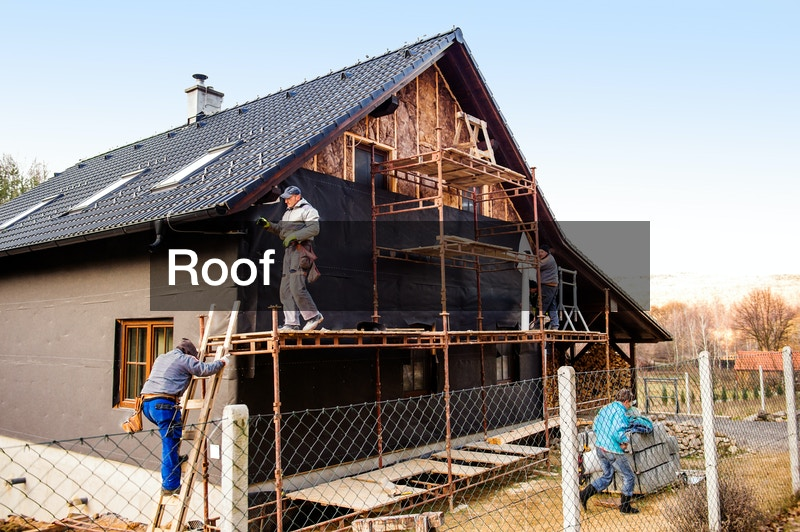 Roof
Your roof is one of the most important components of your home, and it often needs some repairs and maintenance work from time to time. While it's generally encouraged to hire professional roofers for major roofing work, such as a roofing installation, you can save money by working on smaller roofing projects yourself. Before you start, be sure you are aware of all the safety protocols you have to observe and make sure you wear the proper safety equipment before climbing up onto your roof. You can start by thoroughly inspecting your roof to assess areas of the roof that need your attention.
Generally, common roofing repairs include replacing missing or damaged shingles, clearing the gutter of debris, checking for and fixing leaks, and repairing open valley flashings. By focusing on these simple but effective roof repairs, you can reduce the cost of roofing services or hire a roof cleaner. It's important to keep your roof in the best condition possible because it helps prevent serious roofing problems from developing. For instance, if you repair your roofing leaks ahead of time, you can help prevent expensive water damage repairs. Focusing on these improvements also increases the life of your roof.
Garage Door
The garage door is often looked at when homeowners plan their DIY projects. Yet there are plenty of ideas you can incorporate to give your garage door the makeover it needs. For instance, when was the last time you gave your garage door a good cleaning? You also don't always need professional garage door repair if your garage door is not functioning properly. Say you have noticed that your garage door is making a lot of noise. Making repairs can be as simple as lubricating the various moving parts. In addition, if the tracks are bent and your garage door won't open or close properly, the best solution is to replace them or straighten them. Another way to remodel your garage door includes applying a stain glaze with a simple soft painting brush.
After applying the glaze, you can spread the finish to complete the transformation of your garage door. So, you can remodel your garage door by focusing on improvements that boost its performance and function. There are many benefits associated with a remodeled garage door, including improved curb appeal and increased security of your home.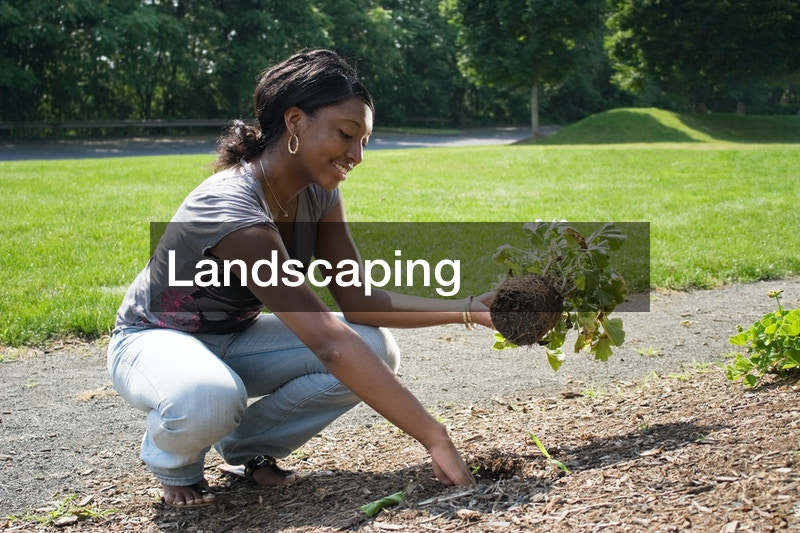 Landscaping
When some people think of DIY home remodeling ideas, they typically focus on the interior areas of the home. However, your home's exterior also needs some TLC, so it's a good idea to find the best DIY landscaping ideas. The biggest benefit of sprucing up your landscaping is that it increases curb appeal, and it also creates a more enjoyable environment should you feel like spending more time outdoors when the weather gets warmer.
If you look around and inspect your yard at any given time, it's possible to spot areas with plenty of room for improvement. For instance, if you have overgrown trees in the yard, this should prompt you to engage in some tree trimming. Similarly, if your deck currently looks worn out, you can work on replacing it and save yourself the cost of hiring deck builders.
Other DIY landscaping ideas that can make a big difference include installing a welcoming walkway or creating some privacy in your backyard by planting more trees. Upgrading your landscaping doesn't always have to be about improving the aesthetics. You can also focus on upgrades that improve the security of your home, such as installing a fence to keep away intruders or additional lighting to increase visibility and ensure that intruders can't hide under cover of darkness.
Tips for DIY Home Remodeling Ideas
When planning a DIY home remodel, you may be looking forward to implementing all the do it yourself home remodeling ideas you have just discovered. However, it's best to take a step back and evaluate the best tips to apply to ensure the success of your remodeling project. One of the top tips for home remodeling ideas is to know your end goal.
For instance, what are you hoping to achieve by remodeling different areas of your home? Some people are focused on remodeling ideas that increase the resale value of their property, while others are looking to boost curb appeal and create a more relaxing environment. Knowing your end goal will help you choose the best remodeling ideas to focus on for each area of your home.
Next, you have to create a realistic timeline for the completion of your project. Remember, DIY home improvements typically require a lot of time and energy, so check your calendar to ensure you have plenty of room in your schedule to fit in various remodeling activities. One other thing that you can also do to set yourself up for success is to do as much research as possible. You may be implementing some remodeling ideas for the first time, so it's a good idea to know all the tips and hacks to help you navigate common challenges.
How to Minimize Costs When Planning DIY Remodeling Ideas
Let's face it. Upgrading your home can still cost a pretty penny even if you're focused on do it yourself home remodeling ideas. Still, there are ways you can minimize the costs to ensure you stay in control of your finances. As you decide which areas of your home to renovate this season, you should allocate a budget for each area, depending on the estimated amount of worth that has to be done.
Once you create a budget, it's important to stick to this budget. It's important to come up with a realistic budget, which can only be done by breaking down every purchase and expenditure you need to make.
That said, you can't plan for everything, so you should allocate a small portion of your budget towards unexpected expenses. Another way to minimize the cost of your do it yourself home remodeling ideas is to use your savings instead of financing the project.
When you finance home improvements, the only big advantage is that this spreads out the costs, but if you get a high interest rate, the costs can end up more expensive than budgeted for. Other ways to minimize the costs include reusing materials, buying low-end materials where necessary, looking for items that are on sale, and getting help from skilled family and friends instead of hiring professionals.
The Bottom Line
Implementing do it yourself home remodeling ideas can be both exciting and stressful. But it should mostly be exciting once you figure out which areas of your home to prioritize and plan your budget accordingly. Some of the most important areas of your home to remodel this season include the kitchen, bathroom, master bathroom, basement, roof, garage, and landscaping.
These do it yourself home remodeling ideas come with many benefits, such as better curb appeal and the potential to increase your home's resale value. Most importantly, you don't have to break the bank to upgrade your home. Now that you know which areas of your home to focus on this season, start implementing these do it yourself home remodeling ideas that could bring you closer to your dream home.